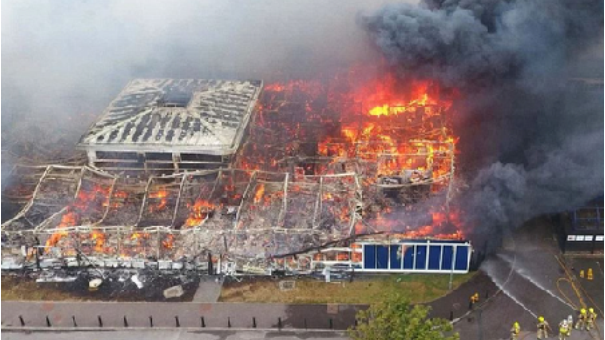 A personal view from experiences in the business world.
Are you in sales?
This article is designed to be a short and simplified version of the presentation given at the assemblage on the above date. It is designed to highlight the main points raised and perhaps initiate some thoughts and debate.
The initial part of the this session focused on the the fact that fire safety management is a product that needs to be "sold" to the management team as being worthwhile. Therefore all those involved with fire safety management need to be able to sell this idea effectively. Easier said than done! All too often I see fire safety people standing up in front of an audience and showing pictures of a burnt out building and expecting the audience to sit up and listen.
We get it, well we would wouldn't we, because most of us live and breath this stuff. The likelihood is that the senior managers of a company, cannot and do not see themselves this vulnerable to fire. So, simply trying to shock them into listening probably isn't the most effective way of addressing the issue.
The next problem we need to tackle is less prevalent but none the less awkward. If a senior manager takes on board everything that we might suggest what are we offering? Is there a guarantee that there will be no fire incidents or loss to his business? I don't think there are too many legitimate fire safety professionals that would offer that! So how do we sell this to a person who has a business to run? What we are trying to do here is to:
Reduce the potential for risk.
Make the outcome of a fire less disatrous for the business.
Maybe change the attitude of the workforce [and the management team] around their perception of fire.
At present the focus is very much on Fire Risk Assessment. As an industry we seem totally obsessed by these three words. The question is, why? Is this the key to all fire safety issues or is it just because the law requires there to be one? Are there no other aspects that warrant discussion with those who are trying to manage a business, premises or establishment in what quite frankly are challenging times?
Don't misunderstand my meaning here, fire assessment is important, it should form part of the backbone of the effort to reduce the impact of unwanted fires to our entire society but there are issues here.
Does the business leader understand what a fire risk assessment is? [In other words when he engages a fire risk assessor or any other fire safety professional, is he "an intelligent client"]?
Does the business leader believe that because a fire risk assessment has been completed, the job has been done and the document can sit proudly on the shelf for further reference [In other words, to gather dust and as evidence of activity should the fire authority ever ask].
Does the business leader feel that because arrangements have been made his responsibility has been taken on by another person?