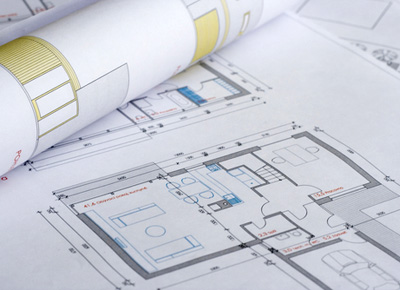 If you are about to build, make sure you have a fire strategy sorted at the planning stage.
What will be the outcome if there is a fire in this new building?
Don't assume that being compliant with building regulations will leave you with anything other than a pile of smouldering rubble after a fire. Remember all the building regulations are aimed at is life safety. If you want to have anything left make sure you have designed the strategy to deliver the outcome that you seek.
My architect will design the fire safety into the building as part of the project won't he?
The fact is, fire strategy is not the strong point for most architects. They will design to achieve life safety and comply with building regulations in most cases. That may be enough for you but it's best to be sure before you start. So specify the performance you need or you may not get what you thought you had asked for and that could be a very nasty shock.
Think about the risks during the build. As a fire fighter I have been to many projects that burned down before they were finished. Construction sites are a magnet for all kinds of mischief and with hot works and exposed flammable materials fire spread can be more rapid than when the building has been completed. The principal contractor should have a construction fire safety plan running live with the project to protect all aspects of fire safety during the build.
Make sure you understand the specification of the materials you are using. Just because a material has passed a "fire test" does not mean it won't burn!
If you are in doubt about your fire strategy you could carry out a study in advance to determine the fire outcome prior to construction. You will then be able to make some informed choices as to the types of systems you need and avoid very costly retrofitted equipment.
On completion of the project make sure you get a health and safety file for the building, all the necessary detail under regulation 38 of the building regulations and the as built drawings BEFORE the contractors leave the site. The chances of getting them after they leave are pretty slim.
If you need a hand with this, we can help.